A smart thermometer that would not wake up the sleeping child.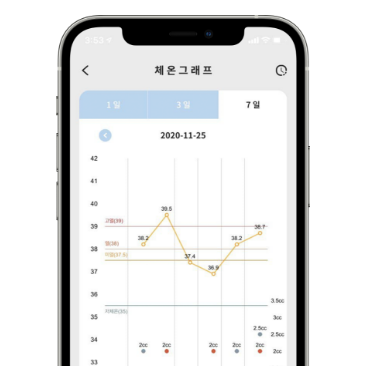 Main functions of Fever Coach Thermometer
Were you worried that your child will wake up when checking the temperature? If you attach the thermometer on the child's armpit and tag the phone, the temperature and heat management advice will immediately pop-up!

No Battery Needed
You can safely manage body temperature using NFC technology that is safe for children.

BPA Free
It is made with medical-grade bisphenol A-free silicone rubber and tape.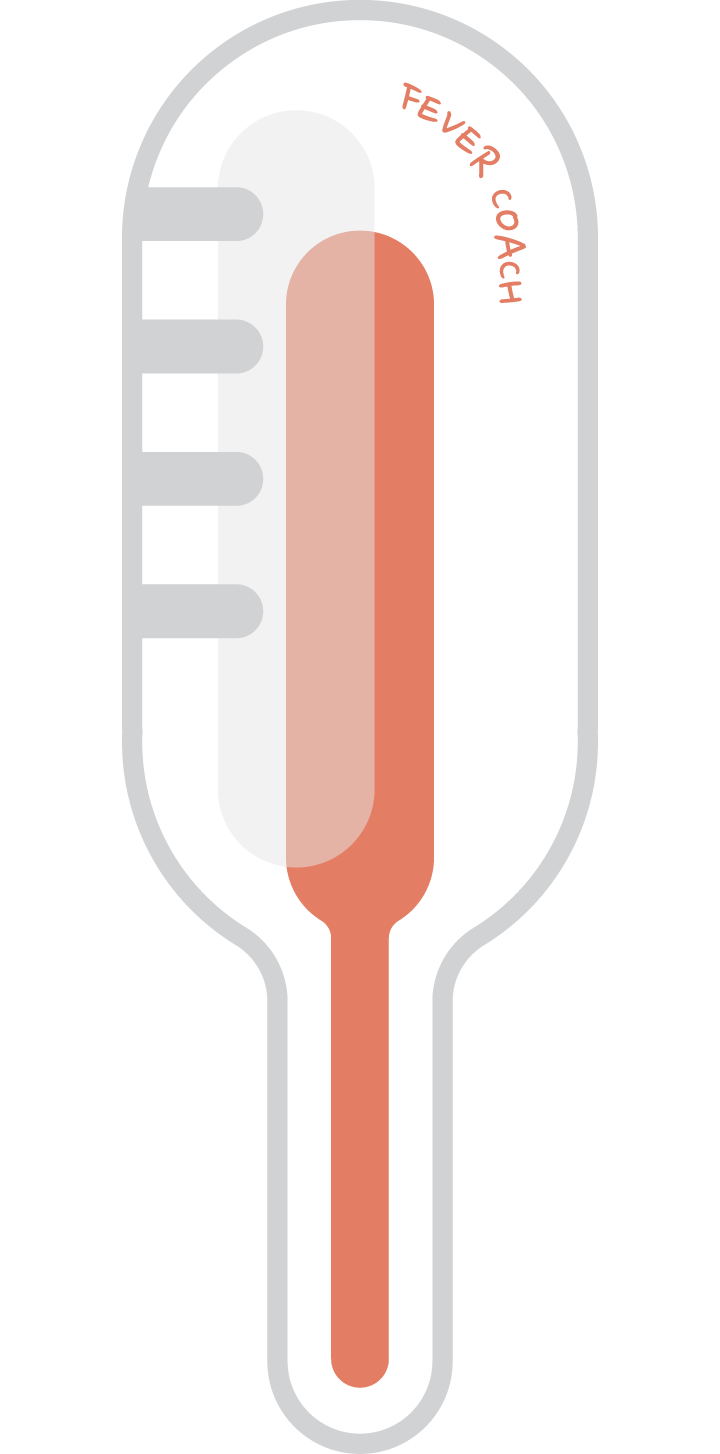 Reusable & Waterproof
Reusable and washable. Received a grade of IP27 for its dustproof and waterproof function.

Just Tag!
Instructions quickly available through automatic sync with the Fever Coach App.
Fever Coach Thermometer Review
It is so convenient because it automatically saves the baby's temperature when I open the app and put the phone on the thermometer.
I love it that I don't have to wake my child up and have to retype it on my phone afterward. Also, it is more reliable because it is the world's first certified medical device NFC thermometer.
The thermometer I had was difficult to carry, but this one is so much lighter and portable!
I always felt sorry to wake my child up and measure their temperature when they had a fever, but there's no longer such concern after I met the Fever Coach Thermometer.
Previous thermometers would always not work in crucial moments cause it was out of battery. I will score 100 for this one's portability! It is so useful when checking my child's temperature at night.
My child hates the eardrum thermometer, but she likes the Fever Coach thermometer.
Safe thermometer with Medical Device and CE certification.
Try our heat check assistant that can be used even for sleeping children!